Horse reality Map. Each one of the sections is on a separate layer as well as some group of assets like the trees, grass patches, etc. All were worked from greyscale illustrations so they can be recoloured at some point if necessary.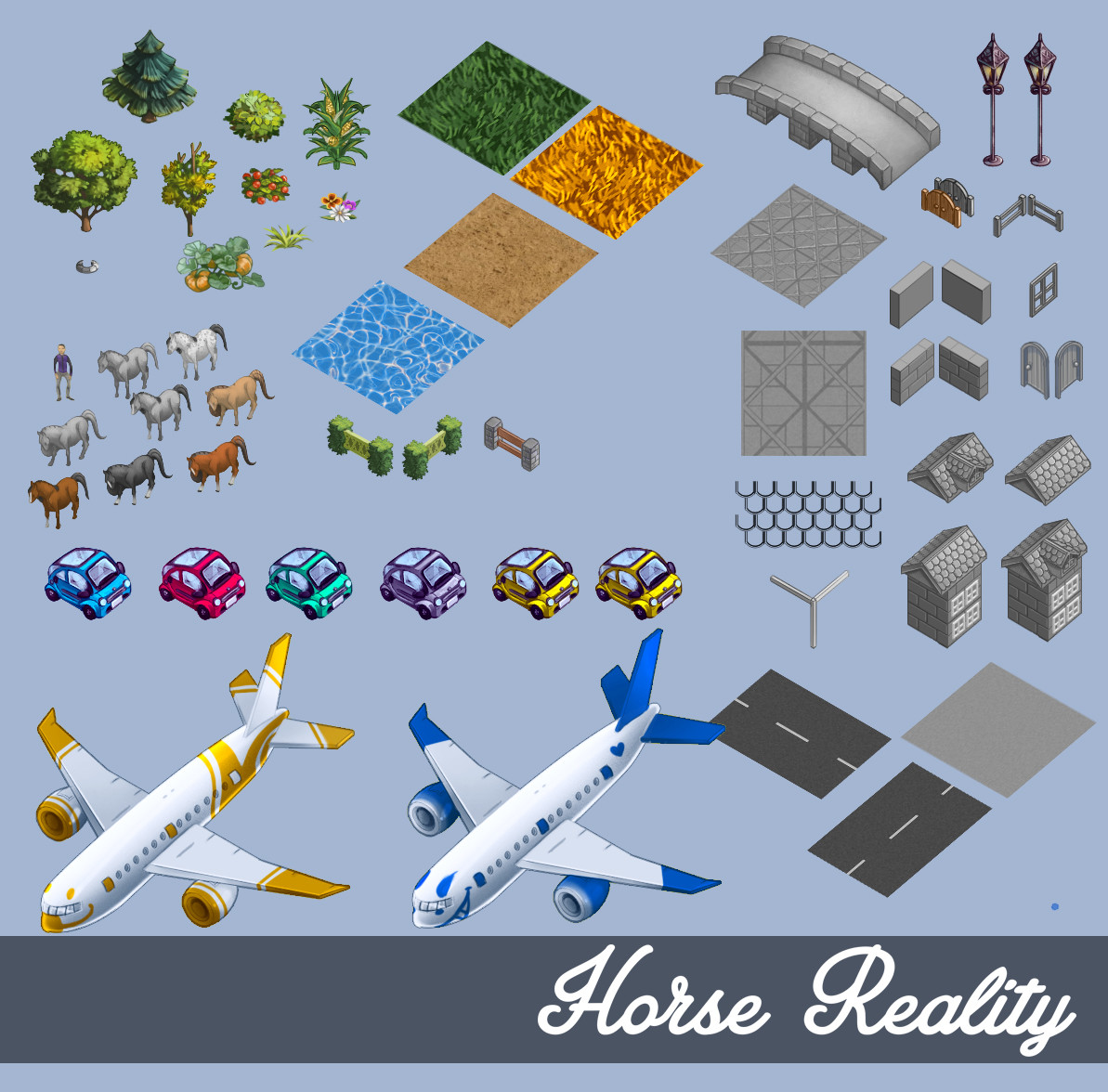 Individual Assets for the creation of the Horse Reality Map. All are greyscale with colour editions except for the water ripples.
Commissioned Map Design, Render, Assets and buildup for the game "Horse Reality". Worked on a 30 / 40 degree angle, using Lazy Nezumi Pro as a tool aid after sketching the concept design.